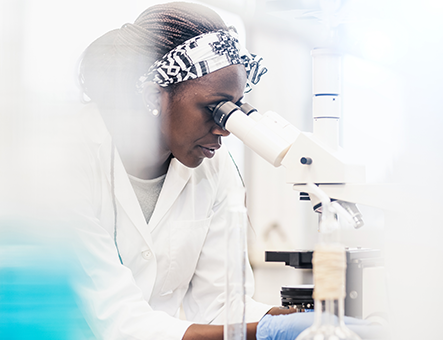 Our Products and Pipeline
Stemline is investing in advanced science and technology to develop a pipeline of new products that make a difference to the lives of patients affected by cancer.
Our pipeline refers to drugs in development, including those in preclinical testing, clinical development, regulatory approval and lifecycle management.
The information in the table reflects Stemline's development pipeline and is not intended for promotional or marketing purposes. The safety and efficacy of the investigational compounds, or investigational uses of marketed products have not been established and marketing approval has yet to be granted by regulatory authorities.
| Compound | Mechanism of Action | Indication | Stage | Additional Detail | External Links |
| --- | --- | --- | --- | --- | --- |
| TAGRAXOFUSP | Targeted Biologic (CD123) | BPDCN | Approved (US) | ELZONRIS was approved by the U.S. FDA in 2018 for the treatment of adult and pediatric patients, 2 years or older, with BPDCN. | Review prescribing information |
| | | BPDCN | Approved (EU) | ELZONRIS was approved by the EMA in 2021 as monotherapy for the first-line treatment of adult patients with BPDCN. | Important Safety Information |
| | | AML | Phase 2 | TAGRAXOFUSP is being investigated for treatment of Acute Myeloid Leukemia (AML) | AML Trial |
| | | CMML | Phase 2 | TAGRAXOFUSP is being investigated for treatment of chronic myelomonocytic leukemia (CMML) | Advanced, High-Risk MPN |
| | | MF | Phase 2 | TAGRAXOFUSP is being investigated for treatment of Myelofibrosis (MF) | Advanced, High-Risk MPN |
| ELACESTRANT | SERD (ER) | Breast Cancer | Approved (US) | ORSERDU was approved by the U.S. FDA in 2023 for the treatment of postmenopausal women or adult men, with ER-positive, HER2-negative, ESR1-mutated advanced or metastatic breast cancer with disease progression following at least one line of endocrine therapy. | Review Prescribing Information |
| | | Breast Cancer | Phase 2 - Combination | ELECTRA is a Phase 1b/2 Study of Elacestrant in Combination with Abemaciclib in patients with Brain Metastasis from ER+/HER2- Breast Cancer. | |
| | | Breast Cancer | Phase 2 - Combination | ELEVATE is a Phase 1b/2 Umbrella Study to Evaluate Safety and Efficacy of Elacestrant in various combinations in patients with ER+/HER2- metastatic Breast Cancer | |
| | | Breast Cancer | Phase 2 - Monotherapy | ELCIN is a Phase 2 trial of Elacestrant in patients with CDK4/6i naïve ER+/HER2- metastatic breast cancer | |
| SL-701 | Immunotherapy (IL-13Rα2, EphA2, Survivin) | Glioblastoma | Phase 2 | SL-701 is being investigated for the treatment of recurrent glioblastoma multiforme. | |
| MEN1703 | SME (PIM/FLT3i) | AML | Phase 2 | MEN1703 is being investigated for the treatment for adult patients with relapsed/refractory AML. | |
| MEN1611 | SME (PI3Ki) | CRC | Phase 2 | MEN1611 is being investigated in patients with PIK3CA mutated, K-RAS, N-RAS and B-RAF wild-type metastatic colorectal cancer (CRC), failing irinotecan, oxaliplatin, 5-FU and anti-EGFR containing regimens. | |
| | | Breast Cancer | Phase 1b | MEN1611 is being investigated in patients with PIK3CA-mutated, HER2+ metastatic breast cancer who failed anti-HER2 therapy. | |
| MEN1309 | ADC (Anti-CD205) | Solid Tumors | Phase 1b | MEN1309 is being investigated in patients with solid tumors. | |
| FELEZONEXOR | SME (XPO1i) | Solid Tumors | Phase 1b | Felezonexor is being investigated in patients with solid tumors. | |
| SL-901 | SME (PI3Ki) | Solid Tumors | Phase 1b | SL-901 is being investigated in patients with solid tumors. | |