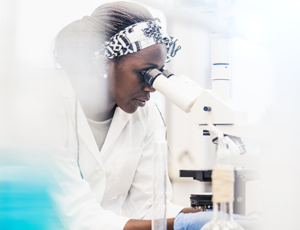 EXPANDED ACCESS PROGRAMS
Menarini-Stemline is committed to developing new therapies to address the unmet medical needs of patients suffering from rare and seriously debilitating diseases.
We currently have late stage investigational medicines in our product pipeline for the treatment of cancers, such as hematological malignancies and solid tumors, including breast cancer. Our goal is to provide access to our medicines at the appropriate time and in a manner that is most beneficial to the relevant patient population. We believe enrolment in our ongoing clinical trials is the safest and most effective way of achieving this goal, and we encourage patients and physicians to visit the clinical trial section of our website to find out more about enrolling in suitable clinical trials.
However, we recognize that some patients who wish to access our medicines will not be eligible for clinical trials and may have no other viable treatment options available to them. In these situations, Menarini-Stemline will consider providing pre-approval access to our investigational medicines, outside of the clinical trial setting, through specific Expanded Access Programs (EAPs).
To have access to such program, the following conditions should be met:
the patient is not eligible for, or cannot access, any ongoing clinical trials;
the patients to be treated has a serious or immediately life- threatening illness and there is no satisfactory alternative therapy;
the potential benefit of the investigational medicine to the patient, outweighs the potential risk – this should be evaluated by patient's physician and discussed in detail with the patient;
there is an adequate supply of the investigational medicine, meaning the Company has surplus investigational drug over and above what is required for the ongoing clinical trials;
providing the investigational drug will not interfere with clinical trials that could support a medical product's development or marketing approval.
Requests for our investigational medicines must come from a patient's treating physician, and the requesting physician must be willing to obtain the appropriate regulatory and ethics committee approvals. The physician must also comply with regulatory obligations, including obtaining patient consent, patient monitoring and safety reporting.
Menarini-Stemline is committed to providing a fair and equitable evaluation of the requests we receive. We will review requests on a case by case basis, and the fact that our treatment is made available to one patient, does not guarantee it will be made to future patients.
We continually evaluate the benefit – risk profile of our investigational drugs, and, based on evolving clinical data, we may require additional information from a treating physician in order to fully evaluate a request. We cannot guarantee that all requests for access will be granted, even when eligibility criteria are met.
We welcome requests from physicians seeking pre-approval access to a Menarini-Stemline investigational medicine. The request should include:
date of the request;
physician's name, contact information, address, country and professional qualifications;
name of the investigational medicine and therapeutic indication, including treatment plan;
medical rationale for the request and reason for exclusion from an existing clinical study, if applicable.
Menarini-Stemline will only consider providing investigational medicine to patients pursuant to an EAP under the following circumstances:
the initiation of an EAP does not jeopardize Menarini-Stemline's efforts to advance the clinical research process and gain regulatory approval of the investigational medicine;
the EAP is not in conflict with the applicable regulatory guidelines within a particular country;
the safety and efficacy of the investigational medicine in the particular indication must be reasonably established, as determined by Menarini-Stemline's Medical Affairs team, prior to providing the investigational medicine;
Menarini-Stemline has adequate supply of the investigational medicine.
Menarini-Stemline reserves the right to revise this Policy at any time.
To get in touch, please visit the "contact us" page of our website.
Edited January 2023.