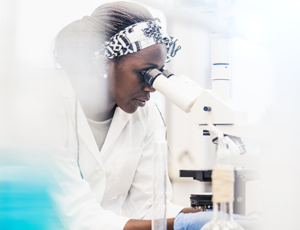 Company Overview
Stemline Therapeutics, a part of the Menarini Group, is focused on the development and commercialization of novel oncology therapeutics.
The goal of our dedicated team of scientists, specialists, researchers, and developers is to build a leading biopharmaceutical company focused on improving the lives of cancer patients by developing and commercializing novel first-in-class therapeutics.
ELZONRIS® (tagraxofusp), a targeted therapy directed to CD123, is FDA-approved and commercially available in the U.S. for the treatment of adult and pediatric patients, two years or older, with blastic plasmacytoid dendritic cell neoplasm (BPDCN). In Europe, the European Medicines Agency (EMA) approved ELZONRIS in January 2021. ELZONRIS is also being evaluated in clinical trials in additional indications including acute myeloid leukemia (AML), chronic myelomonocytic leukemia (CMML), and myelofibrosis (MF).
ORSERDU (elacestrant) is a selective estrogen receptor degrader (SERD) FDA approved for the treatment of postmenopausal women or adult men, with ER-positive, HER2-negative, ESR1-mutated advanced or metastatic breast cancer with disease progression following at least one line of endocrine therapy. Studies completed to date, including the positive results from the pivotal EMERALD trial, indicate that the compound has the potential for use as a single agent or in combination with other therapies for the treatment of breast cancer. Indeed, ORSERDU is the first FDA approved oral SERD to show positive results in a pivotal, Phase III trial as a monotherapy versus standard of care for the treatment of ER+/ HER2- advanced or metastatic breast cancer.
Stemline is headquartered in New York City.